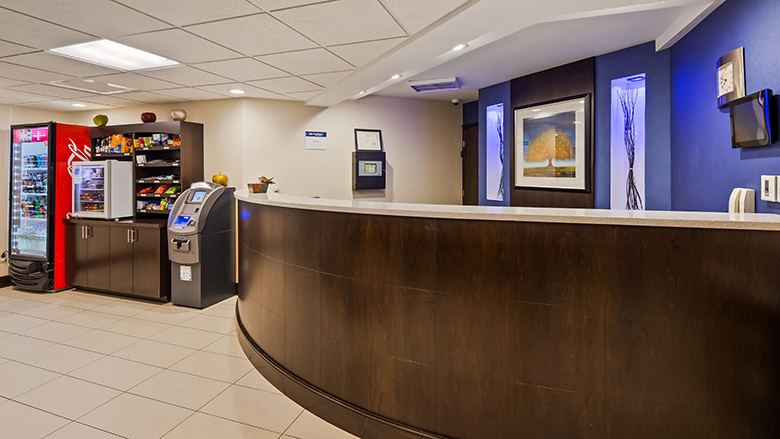 AWARD WINNING HOTEL IN PITTSFIELD, MA
Located just minutes from the Hancock Shaker Village, guests at our Pittsfield hotel can truly get away from it all while still enjoying a bevy of modern conveniences.
How does a vacation along the Appalachian Trail sound? Or perhaps an evening of enjoying the Tanglewood Boston Symphony Orchestra sounds more appealing. Whether you're an outdoor adventurer, lover of the arts, or both, you'll find exactly what you need for the ultimate vacation when staying at our Pittsfield hotel. Need some recommendations? Our friendly staff is happy to help.
From the Berkshires to Pittsfield, guests at our property are close to everything. Our newly renovated hotel is located minutes from Tanglewood, and we're centrally located to all Berkshire attractions. A key location is paramount for an enjoyable vacation or business trip.
Employees of Berkshire Life Insurance Corp. and families on vacation equally enjoy the many top destinations nearby.
Whether you're here for a meeting with Solar City, an event at General Dynamics, or you're here for one of the summer camps, where you stay matters. This part of New England is known for some of the best camps in the country like Camp Ashmere, Camp Taconic or Camp Danbee. There's no better view of the fall foliage than from Camp Romaca or Camp Russell, but of course the winters here are gorgeous, too.
Slip away to one of the many local ski resorts like Bousquet Ski Area or Jiminy Peak Resort. Even if you're here for work with Sabic Innovative Plastics, it's wise to sneak away for an afternoon to the Butternut Ski Area or Mount Greylock, the highest point in Massachusetts, for a much deserved escape. Enjoy all four seasons in this part of the country, with helpful staff at our Pittsfield hotel giving you the insider's tips on what to see and do.
Reserve a peaceful stay at the BEST WESTERN PLUS Berkshire Hills Inn & Suites today! Welcome to Best Western!

Berkshire Hills Inn & Suites
1350 W. Housatonic Street
Pittsfield, MA 01201
Reservations: (413) 442-8714
Fax: (413) 443-9831
Each Best Western® branded hotel
is independently owned and operated.
© 2023 Best Western International, Inc.
All rights reserved.